Quality Management:
Quality is our prime motto. Quality being of prime importance, all our activities revolve around managing and maintaining an efficient Quality Management System. This provides the basis required for reliable planning, management, and implementation of the quality characteristics in an organized and reproducible form. The focus is on a process-orientated approach. All the areas from initial client contacts to final inspection and product dispatch are closely monitored by proficient people. The entire team of the company works as one functional unit towards a common goal of efficient Quality Management. The QM system is ISO 9001:2015 certified.
Spectrometer:
Germany Make 19 Channels Direct Reading Optical Emission Spectrometer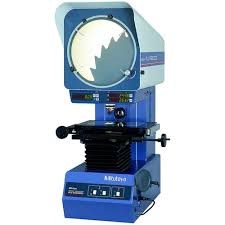 Profile Projector:
50 x 50 mm measuring range with advanced digital readout system for two axes.
Least count 5 Microns
Vernier & Micro Meter:
With measuring rang for Precision parts.
Gauge:
GO/NO GO THREAD AND HOLE GAUGES